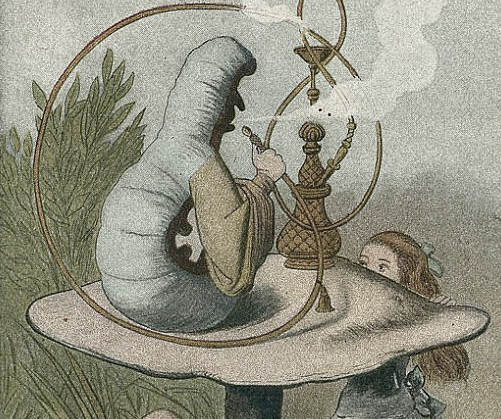 WHICH COUNSELLOR?
You're looking for a counsellor. You're in distress, so it's not easy to concentrate. Some people are good at marketing themselves, others are not very good. You don't want to be misled, but you may want someone both well-qualified and highly experienced. You google 'counsellor' in your area and you find there are 500 within a 30-mile radius of where you're standing. Some people are more expensive than others, most of them have diplomas, lots of them are BACP-registered, many of them are accredited, some of them are senior-accredited, some have MA after their name. Some are not in the BACP at all. You have no idea what this means.
There's really no way of finding out without asking people a list of questions that matter to you. A simple statement of 'I'm a qualified counsellor' tells you nothing about the standard of that qualification. If they are BACP-registered, being a 'qualified counsellor' could mean anything between having completed six sessions of counselling and a Level 4 undergraduate diploma last term to having completed six years of psychotherapeutic, highly-supervised training, up to MA level ten years ago and being in counselling consistently throughout that time.
Even the letters MA, standing alone, tell you very little about the quality of a 'qualified' counsellor's training. A Master of Arts is an academic dissertation and often, though not by any means always, has nothing to do with supervised counselling work or a practitioner having had their own counselling.
The reasons for this are historical and well-documented here, but if you're struggling and looking for help, that's not going to be what you currently need, so let's take a short-cut and consider those questions:
Before you choose someone, ask them:
How much training have you done? And where? Was it post-graduate training or undergraduate? And when did you do this? How long did you train for? Was the course recognised by the UKCP or BACP?

How many years have you been providing counselling as a qualified counsellor?

Do you work to BACP or UKCP guidelines?

Are you on the register, accredited or senior accredited? If so, when did this happen?

Have you had your own counselling/psychotherapy and was it long-term, weekly, rigorous or was it time-limited?
It's also worth saying that, if finances are tight and you can't find what you are looking for at the right price, many students or recently qualified practitioners can be excellent, but it's worth asking the same questions (see above) about their supervisors' training, to know you're in safe hands, as this means the work is overseen by someone more experienced. Unfortunately, many supervisors these days also have an undergraduate diploma and have had very little of their own counselling.
Let's not throw out the baby with the bathwater though. If you're in search of counselling, any registered 'qualified counsellor' might do. If you just want someone to listen for six weeks or ten, then a counsellor with an undergraduate diploma should be fine. If you're muddled about your direction in life and want a place to think things through with an alert and reflective sounding board, again, any registered counsellor will do as long as you meet, like them and feel this will help. This also holds true if you are looking for 'coping strategies' or a detailed consideration of the way you are thinking about things. For this short-term work, try someone with a CBT approach, or just a bright spark with an undergraduate diploma.
However, if you have suffered for much of your life with depression or anxiety, difficulties relating or you have experienced abuse, the likelihood is that you may well need to have counselling for a year or more. Is that something you want to do with a counsellor who has only had sporadic counselling themselves? Would you pay a teacher to teach you the piano who was learning from a book? Unfortunately, it's very easy to start short-term counselling and move to long-term counselling because it's comfortable and soothing. Deeper difficulties arise over time and it's easy to find yourself seeing someone who has not done the deeper work and who is out of their depth. When this happens, the outcome is often very expensive, inconclusive, misses what's important and drifts into'support.' This might be what you want but if it's not, start with someone who is experienced and has dealt with these difficulties themselves.
Websites will not do. I've seen a great deal of misinformation (including counsellors who are unaware that they have an undergraduate diploma) and even outright lies (slipping 'post-graduate diploma' in when it's no such thing. Or saying they've been qualified for years when that's been as a social or youth worker). If your prospective counsellor can't or is unwilling to give you straight answers to your questions, choose someone else.
Just to add -- if it's couple or family counselling you're looking for, make sure that your intended counsellor has had specific (at least a year) training in this. It's a whole different ballgame and far too expensive to get wrong. If it's cheap, check out what you're actually getting.
Good luck!
Below is a summary of the criteria met by different tiers of BACP members:
To become a Registered Member MBACP category and have your details on the BACP Register of Counsellors and Psychotherapists:
...you must have graduated from a BACP-accredited course*, or have graduated from a minimum of a one-year or a two-year part-time course and successfully completed the BACP Certificate of Proficiency**. Most of these courses take place in Further Education Colleges and so these diplomas are at undergraduate level. Part-time contact hours are around 30 days a year / 400+ hours of face-to-face teaching.
To be Accredited:
...practitioners have to have several years of supervised practice and ongoing short-course professional training on top of the qualifications that got them to register standards. Among other requirements, they need to demonstrate that they have a minimum 450 hours of supervised practice and have been in practice for at least three years. Nonetheless, this can all be short-term work in an agency or elsewhere and no further personal counselling is required.
To be Senior Accredited:
...requires fewer years of supervised practice than it used to. Senior accreditation was previously awarded on a 'time served' basis -- an accredited member had to successfully renew their accreditation for six years and could then apply. This only changed in 2011. The new requirements include having undertaken a minimum of 300 hours of supervised counsellor/psychotherapist practice, though this can now have been acquired over only three years since initial accreditation. However, a person who has been eligible for accreditation for many years may simply not apply. To be clear about your counsellor's training and experience, ask them.
The details:
The BACP (British Association for Counselling and Psychotherapy) is a huge organisation for counsellors, and has worked in partnership with the Professional Standards Authority for Health and Social Care to create a minimum standard for all practicing counsellors. Hence, the 2011 register. It is not, however, a legal requirement to join it.
All accredited members are clearly marked as such on the Register, although senior accreditation is not mentioned. However, if the counsellor is advertising on the 'it's Good To Talk' website, the word 'senior' can be found next to their entry in tiny letters. All BACP members are bound by the ethical framework and required to have supervision and undertake CPD.
There are different membership bodies for counsellors and psychotherapists so not being a member of BACP does not necessarily constitute charlatanism in any way.
I hope this clarifies the way things currently stand -- in the midst of a great deal of change within the industry.
The BACP Register produces information for the public. http://www.bacpregister.org.uk/public/
*"BACP accredited course" as detailed in the BACP publication 'Accreditation of Training Courses' (BACP 2002). If a course is awarded accreditation, it means they can offer training that has met this criteria.
**The Certificate of Proficiency is open only to full BACP members who have met the criteria for membership: the successful completion of a practitioner training course not yet accredited by the BACP but still including 400 training hours and a minimum 100 hours placement. The CoP is an online case study based assessment taken in invigilated test centres. Successful completion makes the member eligible for registration. To register, the member must sign the Register terms and conditions, which require among other things, professional indemnity insurance, Continuing Professional Development and supervision -- all of which are subject to audit. Registration must be renewed annually. For further information regarding the BACP Register, please follow this link: http://www.bacpregister.org.uk/.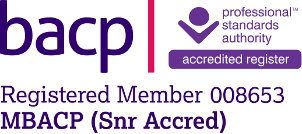 Although the voluntary register has the word 'accredited' within its logo, this has nothing to do with being an accredited BACP member. What it means is that the register itself is accredited by the Professional Standards Authority for Health and Social Care. So not confusing at all.